Mon, 21. August 2017, 19.00-21.00h, building 8, VonRoll Lounge
Executives from Industry and Academia will meet & greet in the VonRoll Lounge for an aperitif riche to exchange ideas and to celebrate the 2017 SCS Award winners. Representatives of the SCS industrial partners, invited speakers, SCS honorary members, the SCS board and the Fall Meeting organizing committee are invited to join this VIP event.
Award Ceremonies at 19.30h
Dr. Emmanuel Pinard, F. Hoffmann-La Roche Ltd, Basel, is awarded the KGF-SCS Senior Industrial Award 2017 for his very successful research on several therapeutic targets as enzymes (Bace1, COMT), ion channels (NMDA), GPCRs (Orexin, Vasopressin) and transporters (GlyT1) that address high unmet central nervous system disorders such as Parkinson's Disease, Stroke, Schizophrenia, Depression, Autism and Spinal Motor Atrophy.
Dr. Thomas Netscher, DSM Nutritional Products, Ltd, Kaiseraugst, is awarded the KGF-SCS Senior Industrial Award 2017 for his achievements in advancing synthetic methodology and total synthesis of natural products, specifically vitamins and isoprenoid derived compounds.
Dr. Richard Sedrani, Novartis Pharma AG, Basel, is awarded the KGF-SCS Industrial Award 2017 for his achievements in many important projects as research chemists, team leader, project leader and unit head that resulted in the discovery and development of the mTOR inhibitor Everolimus, which is the active ingredient of several successfully marketed drugs: Certican® / Zortress®; Afinitor®, Xience™.
Prof. Robert Knowles, Princeton University, is awarded the Grammaticakis-Neumann Award 2017 for expanding the methodology in organic synthesis by new processes founded upon visible light mediated Proton-Coupled Electron Transfer (PCET).
The award ceremony of the Sandmeyer Award 2017 takes place at the Freiburger Symposium on May 11, 2017
---
Pictures from past VIP aperitifs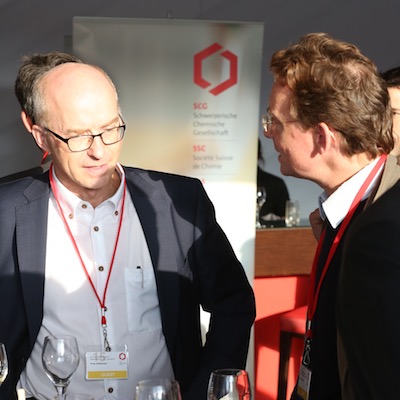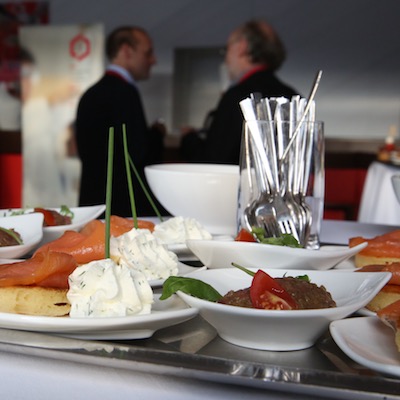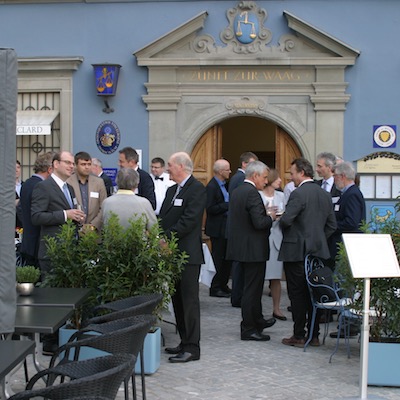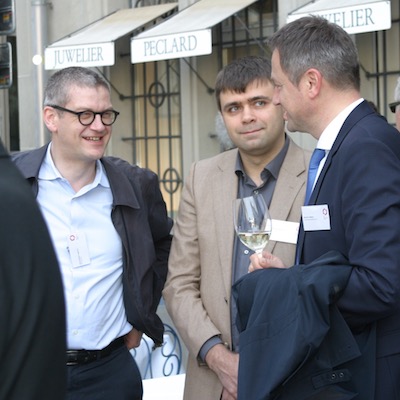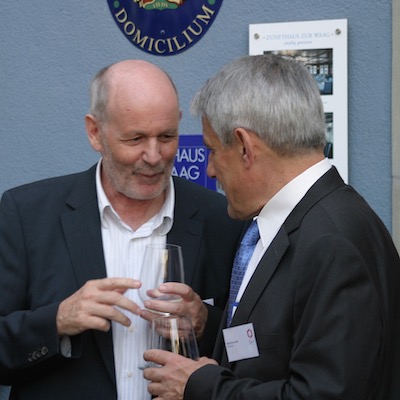 ---

Back to the program overview